Does The SolarEpic MPPT 40A Solar Charge Controller Offer The Reliable Power Source That Users Need?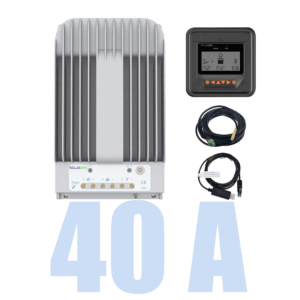 The best solar power systems require more than a good panel and battery to work, and that is where the SolarEpic MPPT 40A Solar Charge Controller comes in. This additional box works to provide a more consistent, reliable power source from a preexisting set-up.
Therefore, users should be able to enjoy power with greater peace of mind over safety concerns and blackouts. Does this option do enough for that reliable performance, or are there issues to watch out for?
What benefits have been highlighted in user reviews of this SolarEpic MPPT Controller?
This system uses an advanced maximum power point tracking system to optimize the solar power and charge. It is all about maximising the energy output for a great performance. There are many positive reviews about the quality of the performance here and the reliability of the system.
Many happy users talk about the ability to provide great power and consistency for a range of applications for the job at hand. Which includs tough air conditioning needs and the ability to charge many electronics at once. There are also four different charging options on board – sealed, gel, flooded and user-defined. It provides greater variability, as well as the promise of a long battery life.
There is also the sense here that this SolarEpic device is a smart model that can do a lot without user interference. It offers protection against short circuiting, overcharging and overheating, as well as smart self-diagnostics tools, to maintain the performance and increase the safety of the product.
There are no major reports of faults occurring with the system and no issues with overheating, even in hotter climates This intelligence and informative nature is also seen in the use of the easy-to-read LCD screen.
Are there any clear issues with this SolarEpic MPPT 40A Solar Charge Controller that hold it back in anyway?
The first problem here is that this system cannot be controlled and programmed without the remote, as there are no controls on the unit. The product description does talk about the ability to buy this separate controller as an additional purchase, but doesn't underline the necessity quite as it should.
This increases the overall costs and can be frustrating for new buyers. There are also those that found the information was also a little bit lacking in the manual. Again, this suggest a lapse in communication between the company and the buyers.
Summary: what does this all mean for the final verdict on this SolarEpic Solar Charge Controller?
There is definitely a positive reaction to the performance and potential of this system that shows that is it well made and well considered. There is also a great sense of peace of mind here, but this is best achieved with the full package rather than the unit on its own.
Buyers are advised to purchase both, even at the higher price, for the ease of use and improvements in functionality. Either way, the clever tech and system features mean that the SolarEpic solar charge controller is a great tool for those looking to go completely off grid.