Is The Kalisaya KP401 384-Watt Hour Portable Solar Generator As User-Focused As It Seems?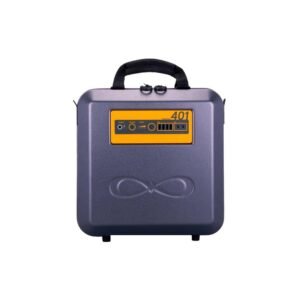 Portable solar systems like the Kalisaya KP401 KaliPAK 384-Watt Hour Portable Solar Generator System are a must have for many homeowners, campers and others in need of reliable power away from this grid. This solar kit comes with strong promises about its power and charging capabilities, with 384-watt hours and a strong battery.
This should allow for multiple charges of laptops or multiple electronics to be charged at once. This system came about from a Kickstarter campaign and offers features with a clear user-friendly focus. The question is, does it deliver?
See current price and read customer reviews here
What benefits have users noted in their reviews for this Kalisaya KP401 Portable Solar Generator System?
Starting with the strength and ease of use of the solar power generator, this is a high-end system with high capacity lithium-ion cells for a longer life and greater reliability. Buyers are impressed with the long life and are happy to rely upon it over long trips.
This strong power supply is then transferred through a series of ports – 4 USB and 2 12V – to help users change different electronic devices and keep vital systems running. This is generally simple to achieve with efficient charging for a whole range of items.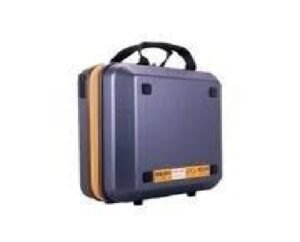 The other major selling point here is of course that this is more than just a basic generator. First there is the inclusion of the solar panel. This 40w model may not be the strongest around, but it provides solar power generator in one simple starter kit before users upgrade.
Then there is the use of remote system monitoring via a smartphone app. Here users receive clear information on power usage and remaining battery life. This all increases the appeal and purpose of this system and ensure it is more beneficial where power is needed.
Are there any clear issues with this Kalisaya KP401 Portable Solar Generator that buyers need to keep in mind?
There are some that feel it is a little heavier than expected, and others that don't want the hassle of the app. However, there is a padded carrying handle and strap to ease transportation and the app for remote monitoring is purely optional.
One additional thing that should be noted here is that while there are many KaliPak accessories that are compatible with this system, many have to be bought separately. This includes the helpful powerbank and waterproof cover.
Summary: does this all mean that the Kalisaya KP401 Generator is highly recommendable to users of all kinds?
One of the striking aspects of the positive reviews is the range of users offering their praise. This system is in use in a range of applications with great results. This means emergency power for homes, a power source for electronics on camping trips and a charging station for important equipment during fieldwork.
Therefore it is difficult not to recommend this model for anyone in need of remote power from a reliable green source. The portability and reliable power of the Kalisaya solar generator are enough on their own, but the solar power and remote monitoring seal the deal.
Find more reviews about the Kalisaya KP401 KaliPAK 384-Watt Hour Portable Solar Generator System with Solar Panel Included here.